About Us

Growby's RTO Home Furnishings

In 2003, the Grow family opened their first rent-to-own store in Bedford, Indiana and slowly grew their mom-and-pop business with a focus on friendly, hometown service and affordable prices. Over the last 20 years, Growby's RTO Home Furnishings has opened a total of 5 stores that serve small-town communities throughout the state of Indiana with the highest quality rent-to-own furniture, appliances, electronics, mattresses, and more. We've created a caring, family-first atmosphere with a dedicated team that is proud to help our Midwest community grow their house into a home!
Rent-To-Own

That Grows With The Flow!

Reliability
All our rent-to-own products come with smooth, no fuss delivery and setup, plus you can cancel anytime, without any debt incurred. Get affordable, big box store prices with our dependable, welcoming service!

Flexibility
In addition to our many financing options, we price-match our competitors and often make special requests from customers a reality. If you have a payment issue? Come talk to us. We're a small family business with a big heart.

Community
Growby's RTO is honored to serve our Indiana community with the most supportive, attentive rent-to-own experience. We're here for you and love helping generation after generation of loyal customers!
Start shopping!
Family Owned & Locally Known.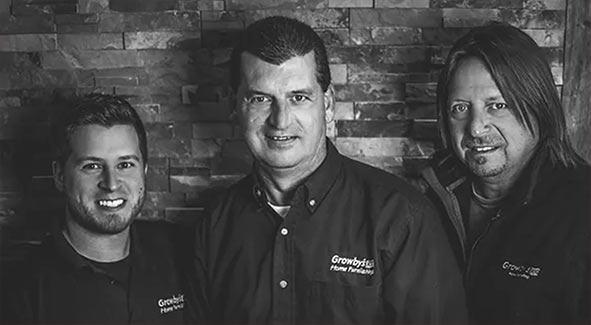 Customer
focused
At Growby's RTO, our number one commitment is to our customers. When you shop with us, you're not just another customer purchasing a product—you're part of the Growby's family! We're here to listen and give you the support you need to grow your home, while providing flexible payment options, reliable brands, and the "can do attitude" to make it all happen. Our team at Growby's RTO Home Furnishings makes the rent-to-own process comfortable, flexible, and fun!
Growby's
Mission
Whether you're planning a long-term lease, temporary rental, or making a retail purchase, we provide a no fuss rent-to-own experience—without credit checks or long-term obligations required. Choose from a wide variety of household items such as living room sofas, bed frames, washers & dryers, kitchen appliances, the latest smart TVs and more. In each of our 5 stores across Indiana, we'll help you find the items you need, paired with our unmatched customer service!